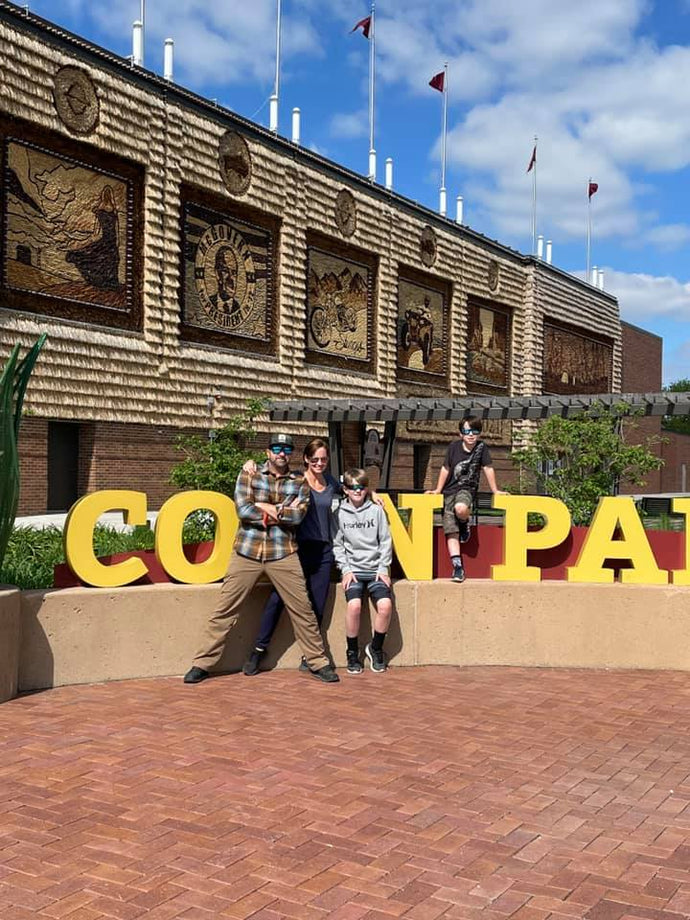 WHAT TO DO
When you have a son named Mitchell, you make certain you do not miss visiting Mitchell, SD.  It was an unexpected tourist destination for so many.  Oh my goodness, when I say these people love their town.  THEY LOVE THEIR TOWN. 
Everything was named Mitchell!!  The car lots, grocery stores, gas stations, gun stores, skate parks. The list goes on and on. 
Our primary goal was to see the Corn Palace.  Never did I imagine what we would see.  I've posted the History below that is from their official website but when reading their website you cannot even begin to understand how we spent most of the time with our mouths wide open in aww over what was created. 
The entire building interior and exterior is covered in 12 different types of corn husks in a multitude of colors. Not only covered, but designed!!  The design changes every year with a competition between the local schools.  The average cost is 130,000 annually to redesign. 
If you are anywhere close, make sure to visit.   

SKATE
We decided before we left Wilmington, to see how many skate parks we could put on our itinerary.   This was one that we wanted to make sure we saw.  They had a blast, but in the same breath, they caught a bit of reality of how special our hometown skate park is.  We are blessed to live just minutes from a Tony Hawk designed park.   What we have does not diminish how special theirs is, but highlights that we should always appreciate what we do have. 
Corn Palace History - as seen on their website