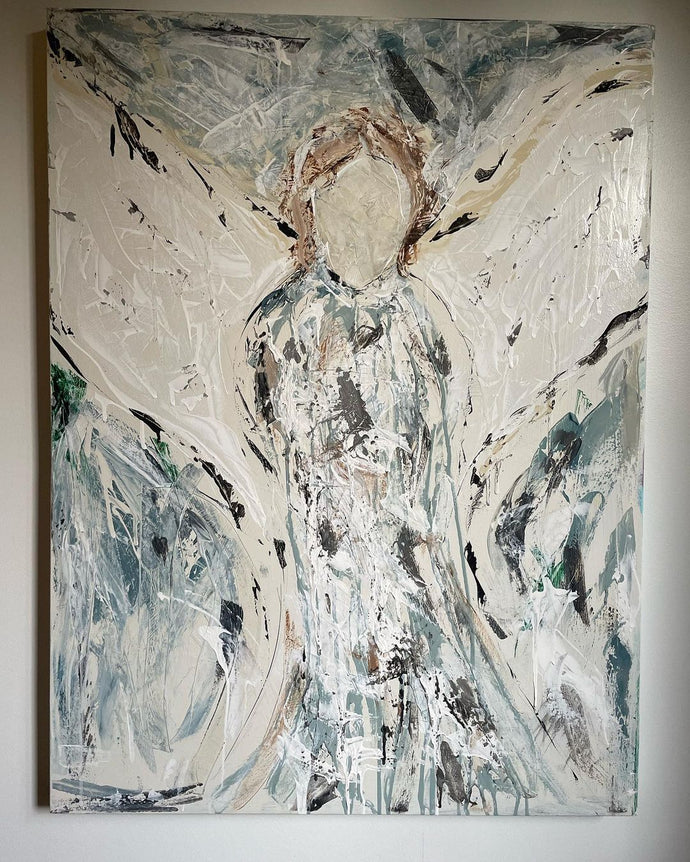 Currently updating our website with more photos! 
We often find ourselves in a state of rush rush rush.  During the summer I learned that It was time to find something that stretched my imagination and forced me to sit still.  After painting furniture for years, much of what I've learned simply translates onto the canvas.  
During this time alone on my back porch, which is often sitting in the rain, I'm finding peace and time to reflect on all the positive.