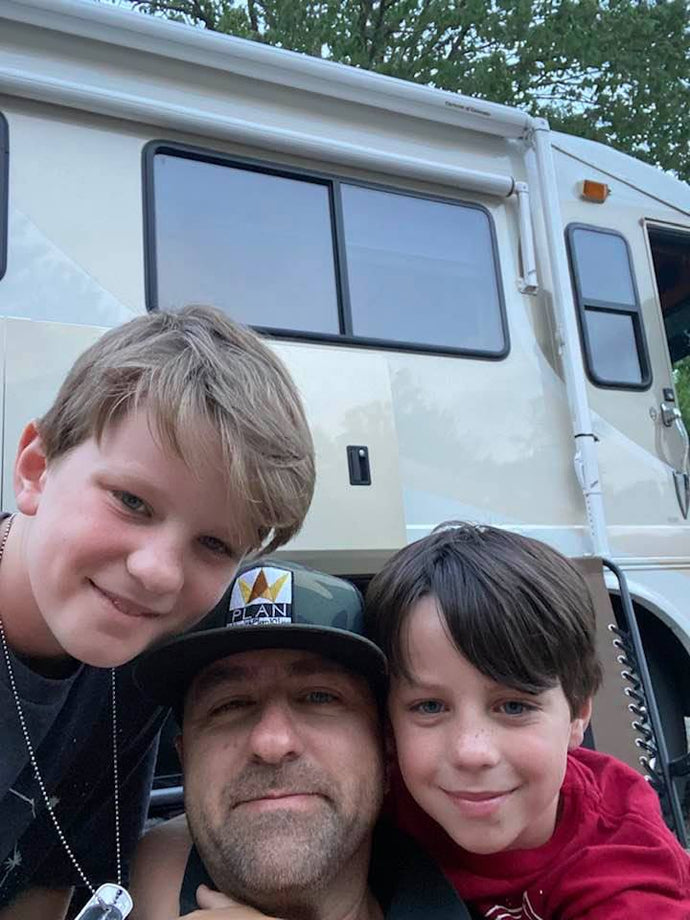 WHERE TO STAY - Rutledge RV Park - Asheville, NC
The Reason to Stay - Clean, spacious, flowers.  A lake with paddle boats, heated pool and clean laundry service. 
We are homeschoolers....... A huge positive that we never expected to encompass our lives .  After virtual learning for 2 weeks we knew that we needed to make the call for this to become a permanent decision for the next year.  We had the most amazing year of our lives and met some of the most beautiful hearted and family loving individuals. 
This change in life opened up a lot of avenues that has taken a year for us to grasp and wrap our heads around. 
Leaving home for a 37 day trip requires a hell of a lot of planning.  Let me add, there are 6 of us.  Two grandparents, 2 parents, 2 kids and a dog.   
What is the weather like now, what might it be in 1/2 a month, does it change a lot from the AM to the PM?  Goodness, a lot goes thru your mind.  
What are we going to eat, what stores might be available to us to grab groceries, do we really want to cook everyday?
We left the morning of May 27th  and headed to Asheville, NC .  One requirement with homeschooling is that you have to test annually.  We are so fortunate to have an established relationship with someone already that the boys feel comfortable with. 
Not to bore you with all of the detail so I'll just say......... They rocked it!   I was way more nervous than them.
WHERE TO STAY
Rutledge, RV Park  -  Asheville offers so many beautiful options for you to stay.  I can say that I loved where we found ourselves.  This was our first stop and we were not planning to stay long, so we did not venture out so we needed to choose a place that was awesome within itself
SOOOOOOO.... LET THE VACATION BEGIN.